Project Society Conference 2020
Preparing
organizations
for the future
Managing projects -
Executing the strategy
October 21-22
Save the dates
Versatile professional with over 25 years in business development, mergers & acquisitions, and alliances across diverse geographies of Europe and Asia Pacific. Leading PMI's development in the region and will be responsible for PMI strategy and operations in Europe which includes our 49 chapters.
For more than 24 years, Dušan has been working on building industrial facilities, most recently wind farm Kosava built by Vestas Central Europe in Izbiste Serbia.
More than 15 years in the IT industry, working in different roles: from QA to PM. Team lead of Project Managers team in Schneider Electric, where as a Lead and Project Manager
Principal of Scatterwork.com, a Swiss-based project consultancy. He has significant experience of Project Consulting and Leadership, including engagements as Project and / or Program Manager, PMO, Consultant and Advisor
10+ years of experience in managing complex cross functional projects and programs. Experienced in customer relationship management, product management, digital transformation, eCommerce, business analysis, business process management and training
With over a decade of experience in project environment, currently leads Delivery team in M&I Systems, focusing on establishing delivery and performance of all business lines to ensure the provision of seamless service delivery, system performance and functionality.
As the Head of the IT sector of JP Skijališta Srbije, in charge of IT projects that follow the construction of infrastructure, transition to Microsoft 365, compliance of information security management system with the requirements of ISO 27001.
Opex leader in the Production Site Sabac. By profession, he is graduated mechanical engineer, and ASQ certified Green Belt, Black Belt, and PMI/PMP®. Member of several professional organizations both in the country (Serbian Chamber of Engineers), and in abroad (ASQ, PMI)
Vice President membership and volunteers PMI St Petersburg Chapter and Digital Supply Chain Lead IT – Heineken Russia
Currently working at UCB Pharma as Program Management Lead within the EPVM group in R&D. He is deeply involved and passionate about contributing to the PM community by regularly speaking at PM conferences, actively contributing to publications and enthusiastically sharing his experience with the next generation of PMs.
As one of the PMO Education pillars, she enthusiastically works with over 200 PM professionals to promote and contribute to the development and improvement of the PM profession in Comtrade Group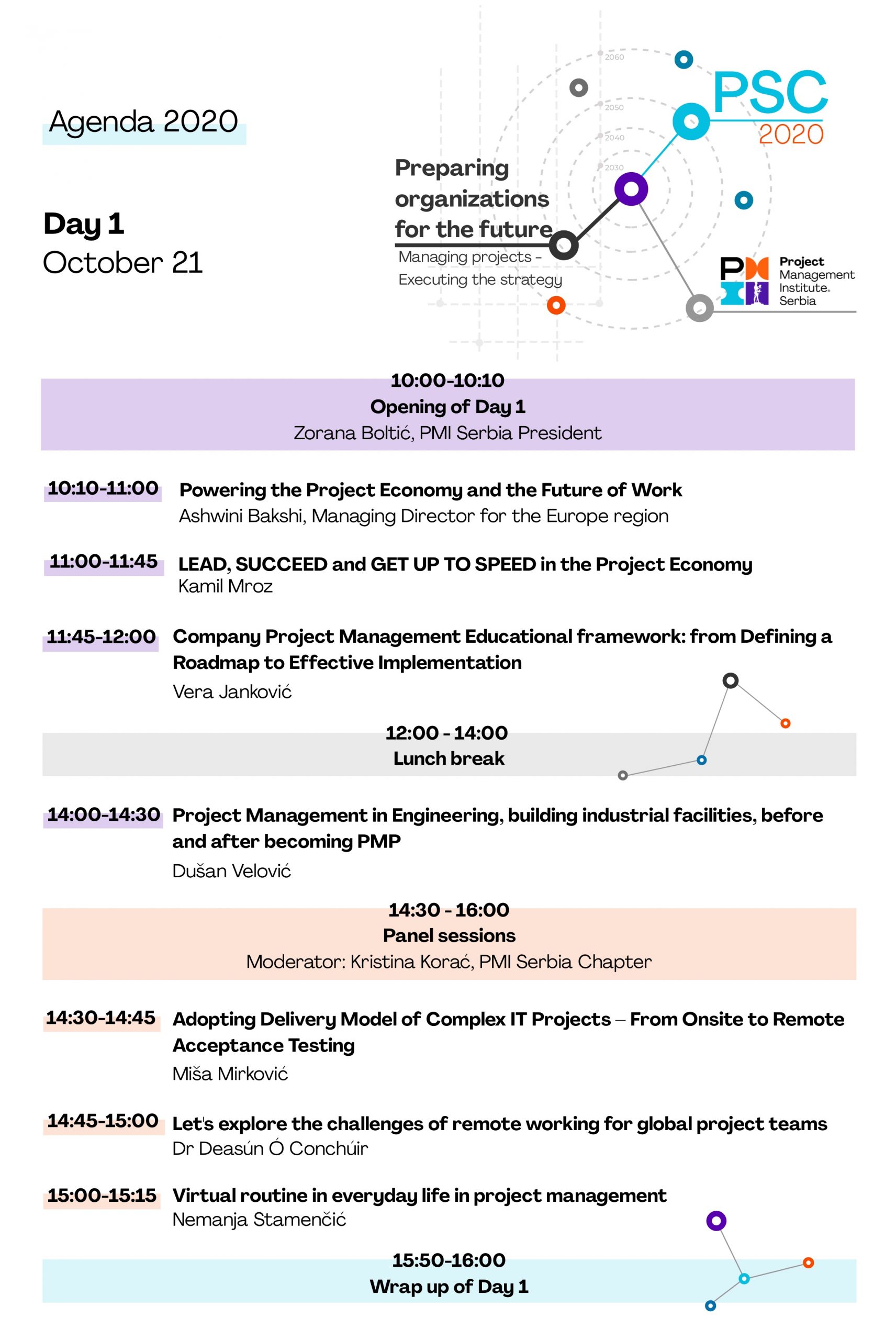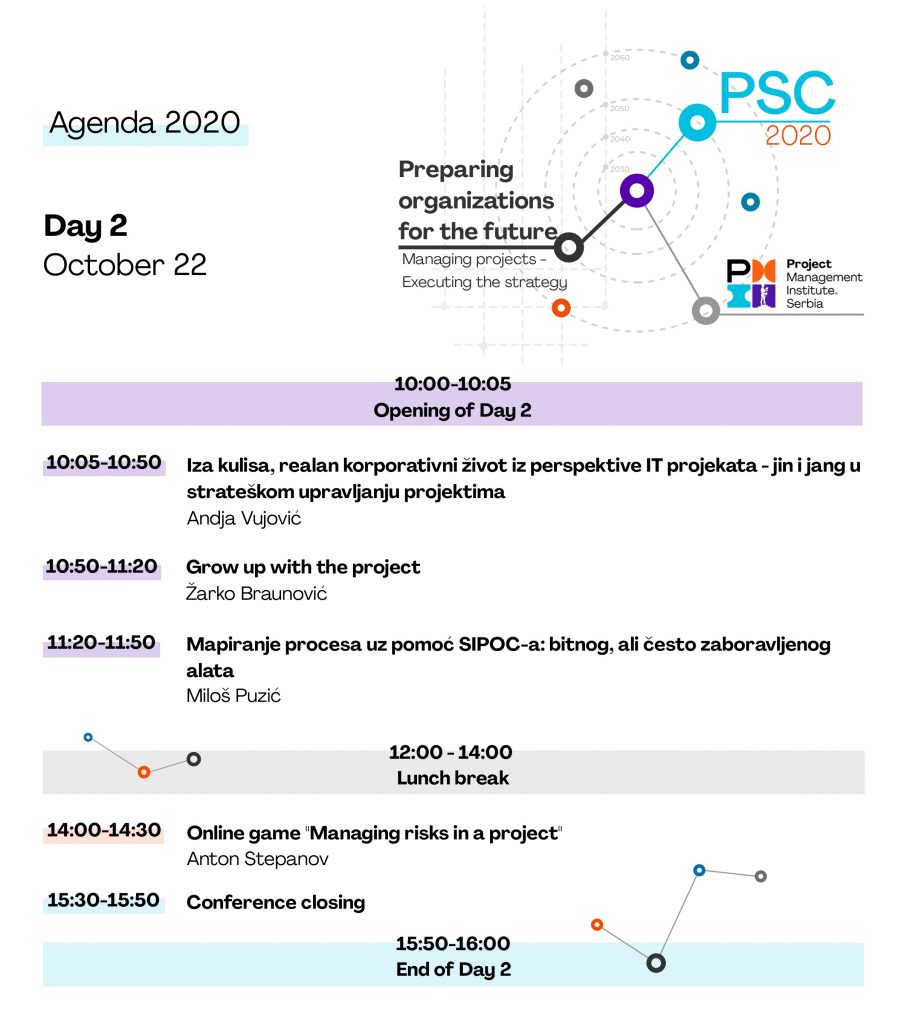 Silver sponsor of the Conference
Heliant d.o.o. is a leading Serbian company for the development and implementation of specialized software solutions in the field of e-health. Today, it is a partner with 250 state and 100 private healthcare facilities in Serbia and the region, to which our "turnkey" solutions have helped to unify, simplify and automate their very complicated business processes. Our partners are: primary healthcare centers and other primary healthcare facilities, general hospitals, clinical centers and specialized institutes.
Heliant software is used by more than 50.000 healthcare professionals every day, whose suggestions make our solutions better, more efficient and more adapted to their branch of medicine. More than 75% of primary care physicians and 65% of hospital physicians in Serbia use Heliant every day. In Belgrade alone, more than 80% of primary and hospital physicians use our software, both in the private and public sector.
Outside the domain of healthcare, Heliant d.o.o. has concluded 50 contracts of design, development and support for business management solutions (document tracking, technical information systems, health insurance, etc.).
Bronze sponsor of the Conference
Infolab d.o.o. is a Belgrade company specializing in software design and development and ICT consulting and holds the following certificates:
ISO 9001:2015 for the activities of design, development and implementation of information and communication technology (ICT) solutions
ISO/IEC 27001:2013 – Information security management systems covering providing design, development and implementation of information systems, as well as optimization and integration of ICT solutions;
ISO/IEC 20000-1:2018 for the activities of design, development and application of information systems and ICT consulting.
In addition to information systems in healthcare facilities, Infolab d.o.o. provides software design and development services for health insurance, with specific expertise in insuree records and electronic data exchange with partners, as well as software support for the project of introducing and monitoring payments by DRG groups.